Domain Name System or DNS is a system structure that helps the computer to host any name into the IP address. We can call it the telephone book of the internet as it converts all the data into a website's name for the users to understand.
DNS comes under the Application Layer. Internet Protocol and the hierarchy of the domain name are the two components that are maintained by the internet. Now let's see the best Domain Name System (DNS) for gaming in 2022.
BEST DNS SERVER For GAMING in 2022
The following are the best and fastest DNS servers for gaming in 2022.
Google Public DNS 8.8.8.8 and Secondary DNS 8.8.4.4
Cloudflare 1.1.1.1 1.0.0.1
QUAD9 DNS 9.9.9.9 149.112.112.112
OpenDNS 208.67.222.222 208.67.220.220
Clean browsing 185.228.168.9 185.228.169.9
Verisign 64.6.64.6 64.6.65.6
Alternate DNS 76.76.19.19 76.223.122.150
We have a lot of options, but we need to see whether the experience is fast, the security is improved and the last is it should be accurate and shouldn't redirect to some other page. Generally, free services limit your bandwidth and impose other restrictions on their use.
There is no SLA for free DNS servers. If those public DNS servers are too far from you geographically, the speed of your connection can be significantly impacted by the long distance.
We recommend using Express gaming VPN to get a better gaming speed. ExpressVPN has a Smart DNS service specifically designed for gaming. Their dedicated DNS servers can offer fast DNS speeds and robust security. With over 5422 servers in 94 countries, you can always find a server that's close to your game servers.
If you're tired of lagging and slow loading times, then Express gaming VPN can help. By connecting to a server that's closer to your game's servers, you can reduce latency and improve your speed. This is especially helpful for online multiplayer games where every millisecond counts.
When you use Express gaming VPN , your DNS requests are handled directly by ExpressVPN. You don't need to opt-in to use ExpressVPN's private DNS. The ExpressVPN app protects all DNS requests automatically.
Gaming consumes most of the internet's bandwidth which ISPs use as an excuse to throttle our speeds considerably so that gaming becomes frustratingly laggy and choppy. ExpressVPN offers a bunch of useful features for this. You can get unlimited bandwidth at high speeds. It can mask your IP to avoid DDoS attacks and bypass throttling from your ISP so you're guaranteed of the most bandwidth possible.
If region-restrictions are getting you down, and you cannot play exclusive titles because they're not yet released in your country, Express gaming VPN connects to hundreds of servers all over the world and can get you instant access to all regional limited games, pre-orders, DLCs, and more. You can use Express gaming VPN to access pre-ordered games a few hours early in certain cases, as well as purchase games that may be censored in your location.
It can lower ping and latency, protect you from dropped connections, and provide you with apps and extensions for all of the major platforms and devices. With ExpressVPN, you can connect to gaming servers all over the world, ensuring that your connection is always fast and smooth. Express gaming VPN is the perfect tool for gamers who want to improve gaming speed.
With ExpressVPN's military-grade encryption, you can be sure that your data is always safe and secure. So if you want to take your gaming performance to the next level, look no further than Express gaming VPN.
Express gaming VPN is very easy to use. Sign up an account on Express gaming VPN . Download the app. Open the app and log in with your credentials. Select a server location and click 'Connect'. Once connected, you can enjoy your game.
Exclusive Offer!
Get 3 extra months free when you sign up for a 12-month ExpressVPN plan. That's a saving of 49% compared to ExpressVPN's normal prices. Not only that, if you're not satisfied with the service, ExpressVPN offers a 30-day money-back guarantee, so you can try them out risk-free.
Check out Express gaming VPN website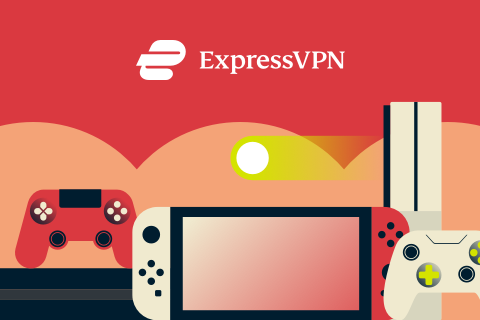 Does Express gaming VPN work on all the latest gaming devices?
You can use ExpressVPN's MediaStreamer service (smart DNS) with PlayStation 5, 4, and 3, Xbox Series X, Xbox Series S, Xbox One, Xbox 360, and Nintendo Switch. If you're gaming on a computer or mobile device, simply download the ExpressVPN app for full VPN protection. Additionally, you can set up ExpressVPN on a supported router to enable VPN protection for every device in your home, including phones, laptops, desktops, and more.
Does Express gaming VPN work in the US?
ExpressVPN offers multiple server locations in the US, accessible from the dropdown menu in the location bar of your VPN app. If all you need is the fastest server location in the U.S., select "United States" from the dropdown menu and ExpressVPN will automatically determine the best server location for you.
New York, New Jersey, Los Angeles, Chicago, Phoenix, Seattle, Atlanta, Dallas, Denver, Miami, San Francisco, Washington Dc, Tampa, Salt Lake City, Santa Monica
How to use gaming VPN?
First, sign up a gaming VPN account.
Once you have an account, download and install the app.
Open the app and log in with your credentials.
Select a server to connect to and click 'Connect'. Once connected, you can enjoy your game.
Why do you need a gaming VPN?
Play your favorite games, wherever you are
One VPN account for all of your devices
Stop hackers from stealing your data and accessing your games
Protect yourself against malware and viruses
Best VPN speed performance for gaming
Mobile protection
Split tunneling
Data traffic security
30-day money-back guarantee
Gaming DNS: Google Public DNS
Google public DNS gives us the many features with a wide range of options. This DNS will provide the user with fast browsing, accurate results, and better security. It has the primary DNS with 8.8.8.8 and Secondary DNS 8.8.4.4. Google even offers an IPv6 version with the primary DNS 2001:4860:4860::8888 and Secondary DNS 2001:4860:4860::8844.
As Google has data centers all over the globe, it automatically becomes the best Domain name System. Even if there is any problem with the nearest data center, they will redirect the user to the second nearest data center.The big risk for free DNS server is data leak.
Gaming DNS: QUAD9
QUAD9 is free and will protect the user's system. The security is the underlying point of this DNS as it detects any unsafe website and automatically blocks it. The primary DNS is 9.9.9.9, and the secondary DNS is 149.112.112.112.
It also has a QUAD 9 IPv6 DNS server. For the primary DNS, it is 2620:fe::fe and for the secondary DNS, it is 2620:fe::9. It will only block phishing and malware as it does not have the function to filter contents.
Gaming DNS: OpenDNS
The OpenDNS is reliable, and it has more than 100 million users all around the globe. It is one of the fastest DNS for gaming. The primary function of it is parental control, and the other is better filtering options. The primary DNS is 208.67.222.222, and for secondary DNS, it is 208.67.220.220. It also provides IPv6. The primary DNS for IPv6 is 2620:119:35:35 and for the secondary DNS, it is 2620:119:53:53.
The preferred version for this product is the OpenDNS Home. It gives the user the function of blocking adult content. It has another version which is the VIP version that provides the user with all the facility which Google DNS provides for free.
Gaming DNS: Cloudflare
Cloudflare is said to be the fastest DNS in the world. It assures the user never to sell any of your data and doesn't give the users data to any third party company. It doesn't log any of the user's IP addresses. Cloudflare has the primary DNS of 1.1.1.1 and secondary DNS 1.0.0.1.
They also have IPv6 which has the primary DNS of 2606:4700:4700::1111 and the secondary DNS of 2606:4700:4700::1001. For all the Android and the IOS devices, they provide a systematic application on 1.1.1.1.
Gaming DNS: Clean browsing
The Clean browsing DNS server is free, and they provide various filtering options like adult filter family filter and security filter. Its main function is to provide the best security. In case the user wants more functions, then they can make other plans that are chargeable.
They have private DNS: 185.228.168.9 and secondary DNS: 185.228.169.9. They also provide IPv6 with the primary DNS: 2a0d:2a00:1::2 and secondary DNS: 2a0d:2a00:2::2
Gaming DNS: Verisign
Verisign DNS provides the best security and stability of its network. They give the surety to the customers to never sell the customer's data to any third-party vendors. It provides the primary DNS of 64.6.64.6 and secondary DNS of 64.6.65.6.
They also provide IPv6 with the primary DNS : 2620:74:1b::1:1 and secondary DNS of 2620:74:1c::2:2. To get the current status of the user's DNS, they have a DNS caching system built-in its page.
Gaming DNS: Alternate DNS
Alternate DNS provides the user with functions like ad-block and is free. If the user wants a better system for the whole family, then there is an option for buying a pack which is $2 for a month, which will block adult content.
The user can get the pack with the name Family Premium DNS. They offer primary DNS: 76.76.19.19 and secondary DNS: 76.223.122.150. They don't provide IPv6 at present.
Gaming DNS: Norton ConnectSafe
Norton is a well-known company that provides the best security and all the functions. They have an excellent reputation in the market. The Norton ConnectSafe is a cloud-based DNS and protects the user's system from all the malware and any content that can be harmful to the company.
Their security system provides various security policies. The primary DNS is 199.85.126.10, and the secondary DNS is 199.85.127.10.
Gaming DNS: Comodo Secure DNS
Comodo DNS is undoubtedly one of the best DNS to provide the safest internet browsing and the best speed. As the Comodo DNS provides fast browsing, it will be a good option for playing games. They provide primary DNS 8.26.56.26 and secondary DNS 8.20.247.20.
Gaming DNS: Level 3 DNS
Level 3 DNS has the function of the open DNS server which can be utilized by arranging the DNS setting with the primary DNS 209.244.0.3 or secondary DNS 209.244.0.4.